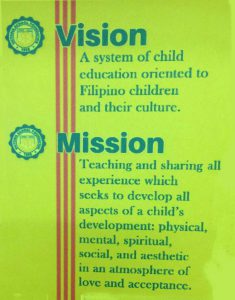 The Victoria Way
"There is no substitute for experience." This was repeatedly expressed by our late directress, renowned educator Mrs. Leonor Hernandez Debuque. Indeed, more than 50 years of outstanding academic performance by VSF's graduates has shown this to be so, with many able to enter the best universities in the country, such as the University of the Philippines, Ateneo de Manila University, De La Salle University, and the University of Santo Tomas.
For most of her life, Mrs. Debuque advocated the Victoria Way, a teaching method tailored to the Filipino child, where a student "must not only learn, but must love to learn." The method seeks to develop all aspects of a child's development: Physical, emotional, mental, spiritual, social, and even aesthetic. Over the years, the Victoria way has succeeded in molding children who were not only self-confident, creative, and dynamic, but also—and most importantly—cheerful and happy.
---
Why choose Victoria School?
Low Student-Teacher Ratio
Highly Trained and Caring Teachers
English as Medium of Instructions
Personalized and Caring Environment
Interactive learning through exploration, experience and play
Up-to-date teaching materials following the Victoria Way